Gum disease (periodontal disease) is the number one cause of tooth loss in adults.
Red, swollen, painful, or bleeding gums mean that you may have gum disease. But in some cases, you may not have any noticeable symptoms.
Bacteria in plaque can infect your gums, causing them to become irritated and painful. If you don't treat the infection, it can lead to the destruction of the connective tissue and the jawbone. More advanced cases result in shifting teeth, loose teeth, and tooth loss.
Contact Our Team Right Away if You Are Experiencing any of These Symptoms:
Red/bleeding gums
Tender/swollen gums
Chronic bad breath
Gums that are pulling away from your teeth
Loose or shifting teeth
Painful chewing
We Are Here For You
Convenient appointments – we're open early mornings and late afternoons.
Same-day emergency appointments to repair your smile.
Modern equipment like low-radiation digital X-rays and dental lasers.
Dental sedation to help you or your loved ones relax during your visit.

We Want Your Whole Family to Have a Healthy Smile!
Contact Us Today for Appointment
Keeping Your Periodontal Disease Treatment Comfortable
Conway Oaks Dental uses high-tech tools to keep your periodontal disease treatment painless and comfortable.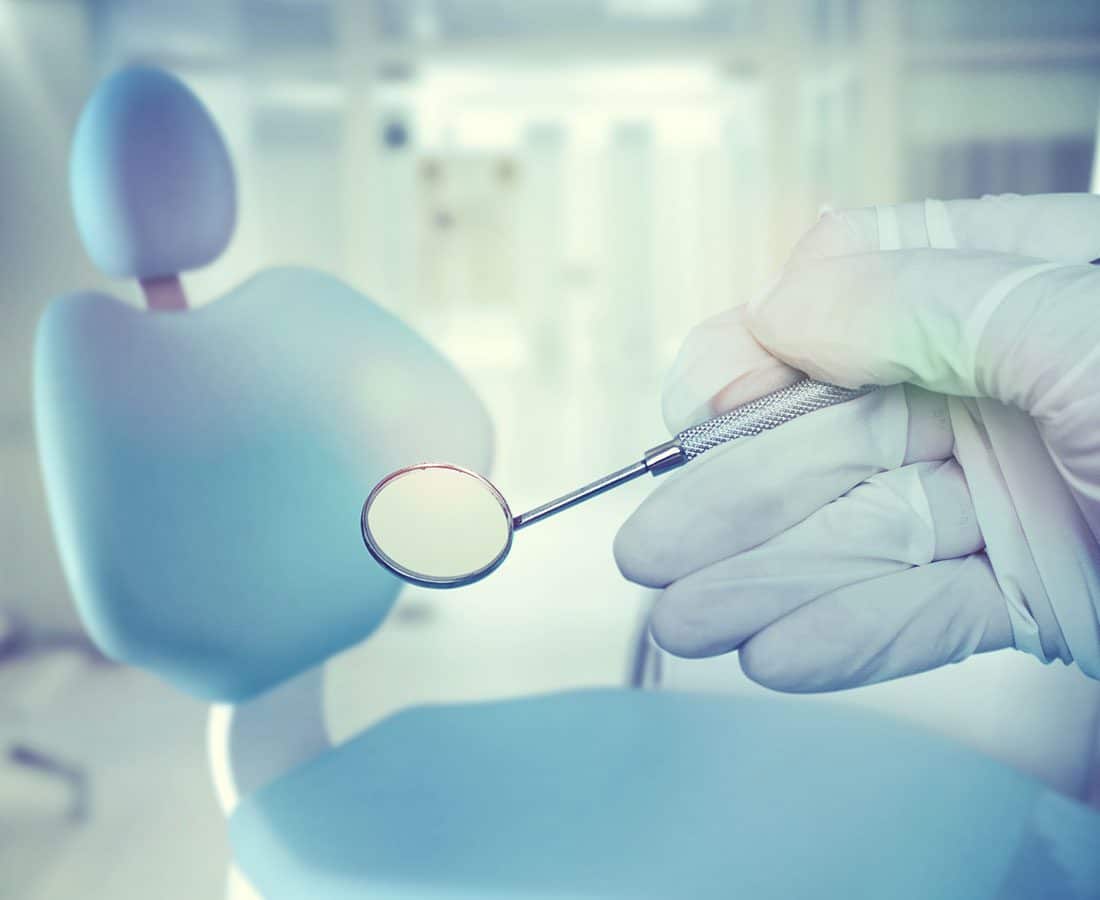 For teeth scaling, we numb the gums and tooth roots with local anesthesia, and the procedure only causes minimal discomfort. Our dentists and dental hygienists use specialized tools to remove the hardened deposits of tartar (plaque) from the teeth above and below the gum line. They also perform root planing to smooth rough spots on the teeth's roots. The rough spots promote gum disease by trapping and holding bacteria.
The whole procedure usually requires a single visit, but we may need to spread the treatment over a series of appointments depending on the severity of the buildup. You may experience some tenderness in your gums once the anesthesia wears off.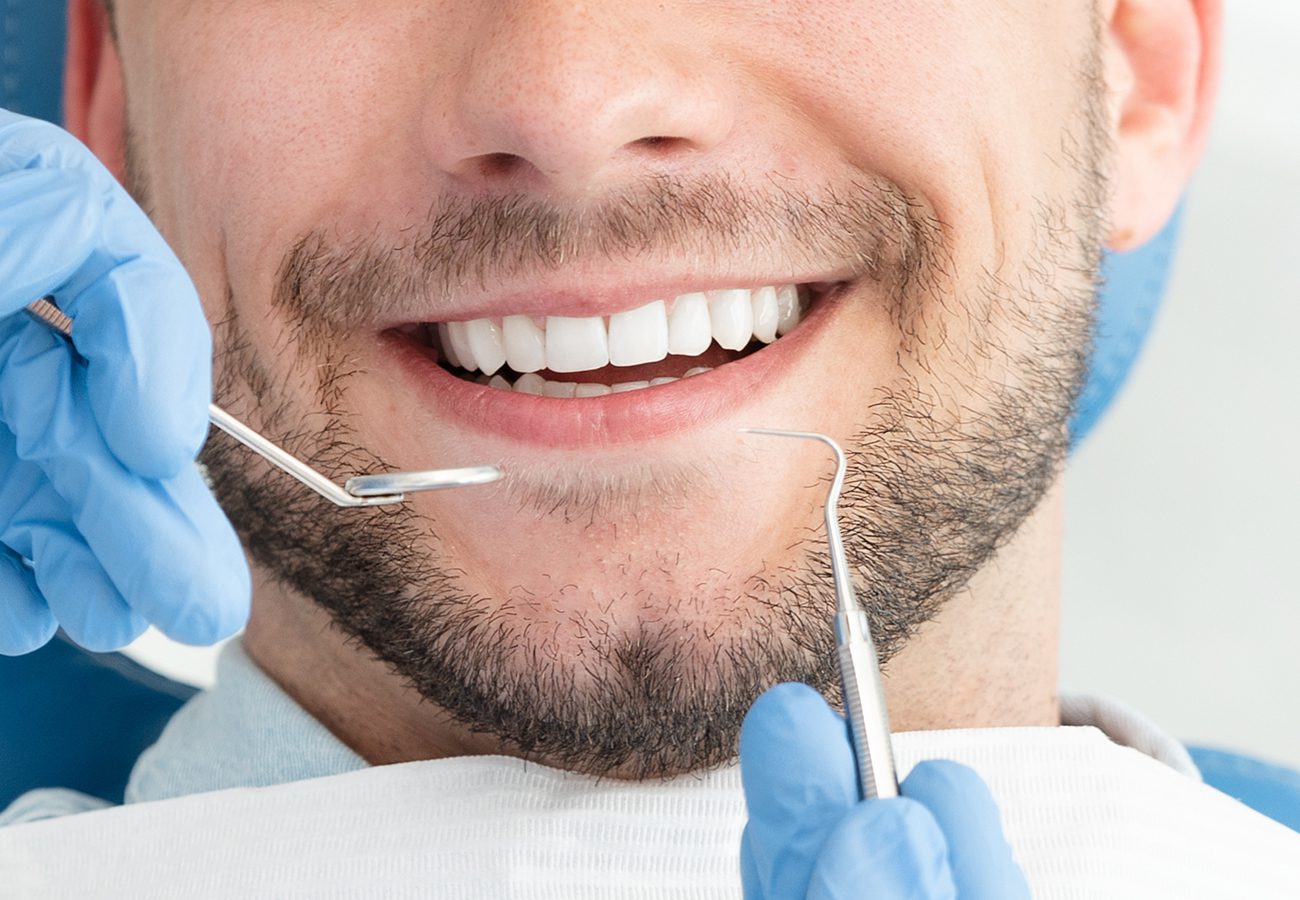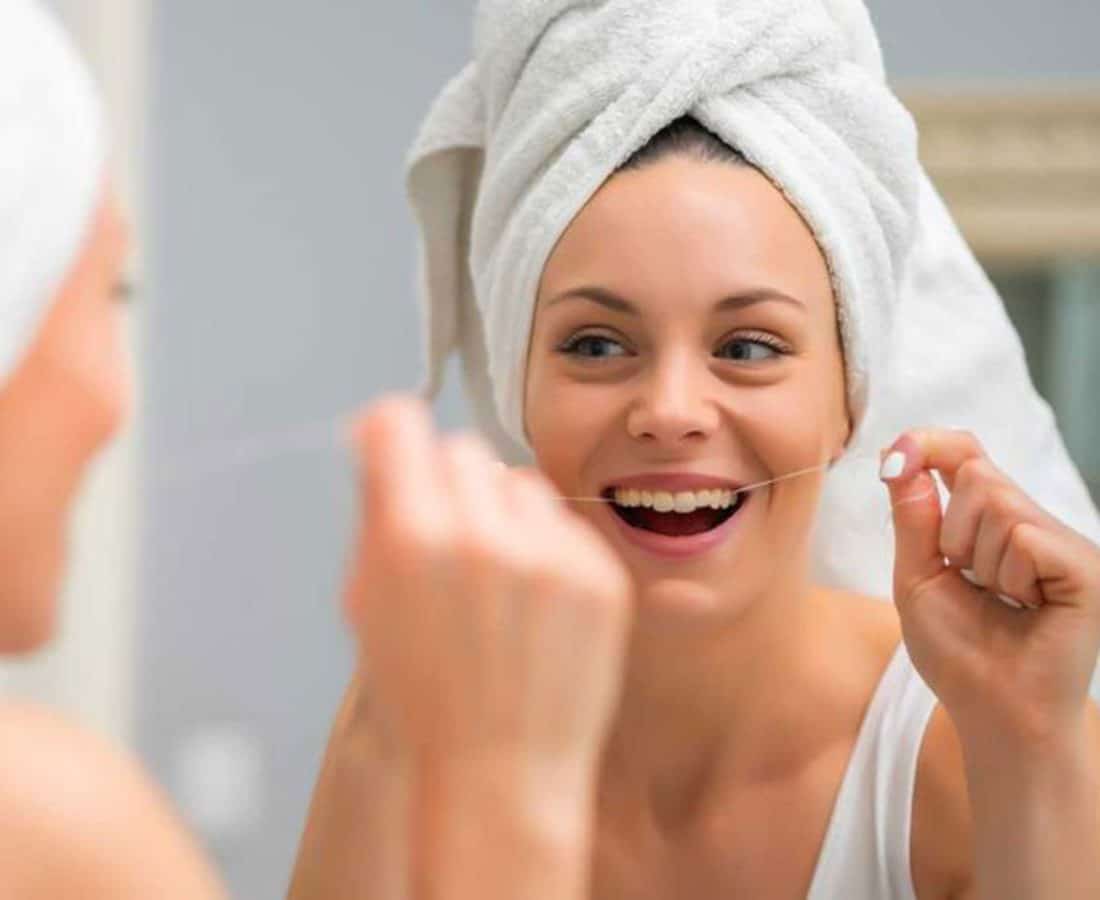 It's essential to maintain an oral health routine of twice-daily brushing and once-daily flossing, so your gums regain a firm, healthy, pink appearance.
Gum disease treatment at Conway Oaks Dental
can restore the health of your gums and the beauty of your smile.

We Want Your Whole Family to Have a Healthy Smile!
Contact Us Today for Appointment
Flexible Payment Options For High-Quality Dental Care in Orlando
For your convenience, Conway Oaks Dental accepts:
A wide range of PPO dental insurance plans
Cash and check
All major credit cards, including MasterCard, VISA, Discover, and more
We do NOT accept HMO or Medicaid plans.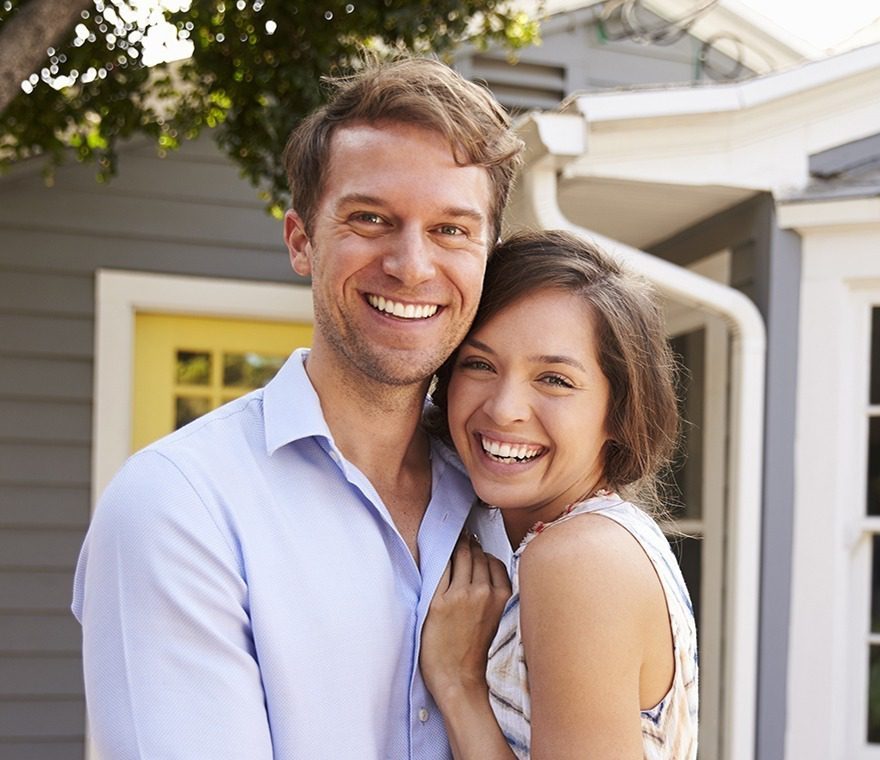 No Insurance? We Have You Covered.
See how simple and affordable better oral health can be!
Adult plans start as low as
Conway Oaks Dental can meet a wide range of dental needs from family dentistry, cosmetic dentistry, implants, Invisalign®, orthodontic services, oral surgery, periodontal services and endodontic services. Patient comfort and care are our top priority, and we go to great lengths to provide a pleasant environment for you.
We accept a wide range of PPO dental insurance plans, cash, check and all major credit cards. We also offer a low-cost in-house discount plan to save you money on your dental care!
Conway Oaks Dental serves Orlando, Belle Isle, Crescent Park, Pine Castle, Pershing, Ventura, Southern Oaks, Dover Shores West, Engelwood Park And More!
Best Dentist in Orlando. Always a nice experience at Dr "O's"! LeeAnn and Lisa are excellent!
Great visit, dr Davison is the best I found , thanks guys
Great service and knowledgeable personnel.
Great service, great staff. Excelent location.
I've been coming to this location since I was a child until now in my 30s. Love the staff as it's like family. Friendly, gentle and simply amazing.
Had a dental emergency, called the office (after hours) to leave a message....they called me back that night! Saw me the next day, Very caring ,careful treatment. I would also add..the bill was reasonable. I was very impressed with the entire staff. They were great. Consider this office if you need a dentist.
Like the new Dr Davison and everyone friendly. Highly recommend
First time coming here and honestly wasn't expecting much but to my surprise, I was very pleased and happy with my new dentist. They are all very friendly, courteous and honest from what I gathered, which is hard to find in a dentist office. I'm glad I found this dentist and I'll be recommending it to my friends and family. Thank you
My daughter had a dental emergency and her original dentist couldn't get her in. I googled and this location popped up. I explained to them issue and they scheduled her same day. They made the process easy and helped my daughter and I couldn't be more grateful. I'm transferring all my kids to this office. Thank you so much
I took my toddler and the whole team was VERY nice,professional and patient. They all took the time to explain every detail to my daughter so she would be prepared and not scared. I have found my dentist office.
Excellent service. Dr. Tim Robinson was amazing as was the staff!
Great staff and office, wasn't busy at all and everyone is so sweet! I always go to Cathy she is great
I always have an excellent experience at Conway Oaks Dental!! The staff there is exceptionally amazing!! I will defintely recommend them to family and friends!! 👍
I took my 95 years old dad to Dr. Steve Darley in early 2021 for a molar extraction and other needed dental work. Because my Dad had neglected his dental care for over 25 years, his situation was very complicated. Dr. Darley and his Team patiently, with compasion and care resolved the issues one at a time. Dr. Darley did what was safest and prudent, not what was quick and convenient (in my opinion.) Love this practice. I'm taking my Dad back for additional work. Thank you.
It was such a great experience visiting Overmeyer family dental. They have super nice staff and dentist and they took good care of me so highly recommend
I have been going to Overmyer Dentistry since the mid-1980s. No matter what the issue was with my teeth, and there have been many .Do to my bad habits. Dr Overmeyer and his team have always taken expert care of me .They have always been friendly and professional. And I keep on smiling..
This office saved my mouth after another big box dentist messed up a crown and some fillings. They were so kind. Prices are reasonable and every single staff member is kind and knowledgeable. It's hard to find a good dentist but you will have the best experience with Overmeyer!
The staff at Conway Oaks Dental is so very caring, kind and wonderful with their patients. Giselle was Dr Nirh's assistant with my procedure and she explained dos & don't s with after care, was so pleasant and caring. The front desk staff is great as were the other staff in the office. Dr Nirh was great!
I was treated with care and a clean bill of health
Get your teeth cleaned by LeighAnne or Lisa will make you go back for sure .They're awesome 👍🌹👍🌹
I have been a patient for over 10 years and have always received great care esp from Dr. O himself and Leigh Ann. They're not only good at what they do they also provide a very warm setting. The staff are always welcoming.
Great experience. No problems whatsoever.
My dental visit was very professional. My experience for my teeth cleaning was good. I will be returning for my next 6 months cleaning.
Tara was awesome and incredibly helpful. Never thought I'd be excited to get my teeth cleaned.
LeeAnn was great 25+years as a dental hygienistDr Near was very personable. Good experience
My experience with Dr Davidson and all working at this practice was amazing.He was kind, understanding and efficient. Working towards a great resolution, at a very fair price.I have and would recommend this Dentist to everyone.Thank you. Martyn, (tourist from the UK)
A friendly professional place! My girl Leigh Ann has been my hygienist for 28 years! I travel 15 miles and would not go anywhere else!!
Miraculous work on my wisdom tooth They did a fantastic job 100% better than what I expected thnx Gus 👍✨👍
The staff was very professional and very nice. Lisa did an awesome job on cleaning my teeth.I was very pleased as usual .
I very much enjoyed meeting the new Hygienist. She made it fun and the time went by fast. Same great service.12/13 Lisa was great as always. Fun meeting Natalie, and the new Dentist they were great and fun also.
Great experience for my first visit after switching dentists due to insurance changes. It's a fun atmosphere as everyone was decked out for the holidays & Tara was super friendly and did great work on the cleaning 👍
They always do such a great job. I highly recommend!
2 things ...1. Extremely talented dentists and staff. Have been around and really ... extremely good and professional in their work.2. Sounds weird, but the nicest most beautiful group of people I have ever met. They are like a modeling agency (super hot) combined with the compassion and empathy of mother Theresa.Like nothing I have ever experienced before. I have 2 special needs kids and they both LOVE going to the dentist. Go figure 🤔
Outstanding experience. Tara was awesome...!
Had a nice experience coming back after two years because of Covid it was good to see some of the old staff members and a pleasure to meet the new ones
This place is amazing. Dentist and staff are the best. I had a fear for the dentist as a kid and this place is just #1!!!
The staff are very friendly and nice would recommend this place to anyone 👍👍👍
As always it was a great experience coming to Dr. Overmeyer's office -
I have been a client of Tom's since for 36 years. Obviously, I like his work as a dentist and his staff are like family. Both my wife and daughter go here as well for their dental needs. I recommend Overmeyer Family Dental without reservation.May 2020 - Had my regular cleaning and checkup under the C-19 protocols. I felt very comfortable and was not worried in the least. It felt just like a typical visit. Kudos to Tom and staff for adapting during these trying times. I continue to unconditionally recommend Overmeyer Family Dental.September 2021 - I admit I was nervous to see Tom leave. I had been with his practice since it was on Curry Ford Road. Nearly 40 years. While not Patient #1 I was pretty close. I think the transition has gone very smoothly and I just has my first real service with Tim Davidson (Crown) and I have to admit that he is a consummate professional. Both he and Nesh are detail oriented and focused on the patient's comfort. Now if the chairs could only be made more comfortable. Not kidding. 😂
Great staff, very nice and clean office!
Staff & experience at Overmeyer dental are 5 star. Staff were very patient, knowledgeable, personable, professional, and best of all with a sense of humor. Was able to get an appointment next day. Great team effort. Very happy with experience at Overmeyer Dental!
I can't say enough about Overmeyer Dental. I have been seeing Lisa for many years and absolutely love her. I use to hate going to the dentist until I found Overmeyer and their great practice. I have never had a bad experience with any of the staff. They are fun and upbeat and like to joke around which is exactly what I like.
Love this practice and the staff Everyone is so welcoming and kind
They were able to get me in quickly and remove a tooth that was causing me lots of pain. The process was quick, easy, and painless. I'm very grateful.
Great place. My first time there. Everyone was amazingly warm and friendly ! Xrays were easy. Dr. Tim was fantastic and explained everything as he went along. He even gave me the name of his veterinarian ! Tara cleaned my teeth and made sure I was comfortable the whole time. They are my dentists now and I can't wait to recommend them to one of my new friends!
Probably one of the most friendliest and professional dentist around central florida
Warm staff, friendly doctors and great efficiency.
I took my son there for his first time the staff was amazing they made you feel super comfortable and welcome we really enjoyed them and would go back again.
I enjoy the entire staff! Very friendly and polite. The hygienists are super sweet! I've been seeing Kathy for years! Dr. Lyman is easy to talk to and kindly explains everything. I look forward to my cleanings!
From the moment I walked in, the warm greeting from the reception area, and the clean organized space were just the beginning. I was pleasantly surprised that a 9:30 appt meant I was in the chair with the hygienist at 9:30! My Hygienist was very friendly, listened to my concerns was thorough in reviewing my history and has excellent bedside manner. Dr. Lyman was a breath of fresh air. He has a calm and confident demeanor, not condescending or judgemental. He broke down his assessment and treatment plan into categories and stages. Even though they were booked solid, they offered to work my appt in to accommodate me. This is the first time in a long tome I don't dread going to the dentist!
It was a great experience and the staff and doctor were very detailed.
Always on time and very courteous.
Tara was a gem. Super efficient and she explained everything she was doing. A master at her craft. I would recommend her and this practice for any of your dental needs.
Next Reviews
Conway Oaks Dental
3221 S. Conway Road, Suite A & C
Orlando, FL 32812
Same-Day Appointments
Have a dental concern or emergency? We'll be happy to see you the same day.
Se Habla Español
Hours of Operation
Monday: 7:15am–6pm
Tuesday: 7:15am–4:30pm
Wednesday: 7:15am–6pm
Thursday: 7:15am–4:30pm
Friday: 7:15am–1pm
Saturday: Closed
Sunday: Closed